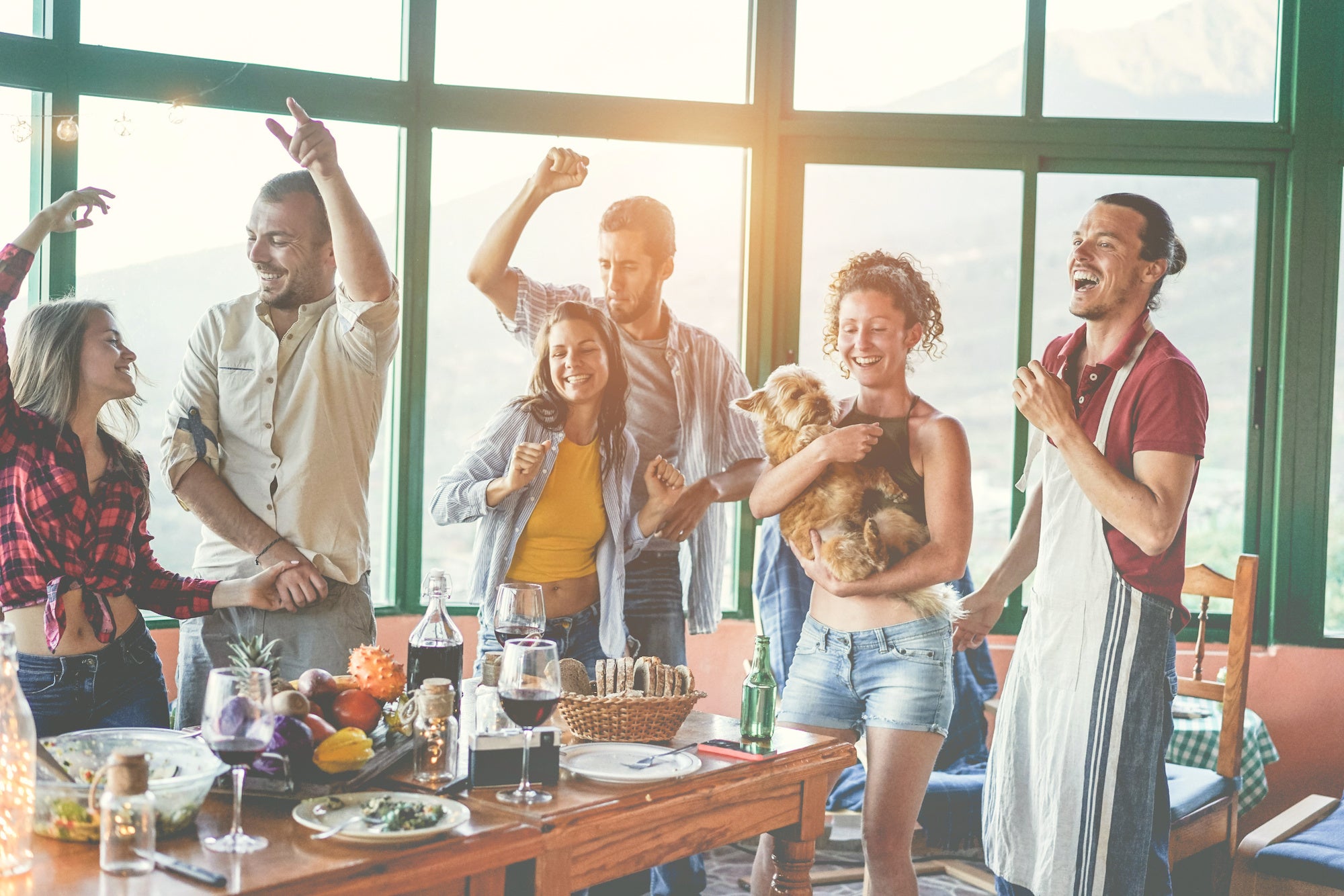 by Home 45 New Fashion Admin
Based in Lodi, with

 

a line of sustainably grown wines

 

to benefit rescue dogs
FOR IMMEDIATE RELEASE
Contact: Julie Ann Kodmur, 707/963-9632, 
https://www.facebook.com/rescuedogwines/
https://www.instagram.com/rescuedogwines/
Lodi, California, October 2019 —Founded in 2017 by Blair and Laura Lott, Rescue Dog Wines has just become available in the three-tier market by appointing a distributor in New Orleans.  As of September 2019, Rescue Dog Wines will be distributed in Louisiana by Bizou Wines. "We're honored to represent Rescue Dog Wines, with its lively labels and simply delicious, well-made wines," said James Moises, the owner of Bizou Wines.
Based in Lodi, California, Rescue Dog Wines was established with the goal of donating 50% of its profits to rescue dog organizations across the country. Proprietors Blair and Laura Lott explain that they started planning a new life in the wine country around 2015. "We knew that we wanted to embrace sustainable growing practices and create a new, more rewarding lifestyle for ourselves. In addition, we knew that we wanted enough land to grow wine grapes AND foster dogs. In addition, we knew that we wanted to create high quality, premium wines. During this period of exploration throughout many of California's wine regions it dawned on us that we could combine our two passions and Rescue Dog Wines was born," they note.
The Lotts are preparing to plant their 16-acre vineyard in Lodi this spring to Grenache, Sangiovese, and Mourvedre. Until those grapes come online, the winery is sourcing grapes from the Lodi growing region which are grown according to Lodi Rules and California Rules sustainability protocols. The winemakers are Susana Rodriguez Vasquez and Eric Donaldson.
Current releases are Bubbly Boxer NV Demi-Sec Sparkling Wine, Methode Champenoise, $34.00 (Lodi AVA); Predominantly Poodle NV Sauvignon Blanc, $18.99 (Lodi AVA: Cosumnes River sub-AVA); Bubbly Boxer Sparkling Rosé is a NV, Methode Champenoise, $38.00 (Lodi AVA); Beloved Mixed Red, Red Wine Blend, NV, $24.99 (41% Lodi, 28% Cosumnes River, 21% Clement Hills, 10% Mokelumne River) and 2018 Rosé, $18.99 (Cosumnes River AVA).  Rescue Dog Wines' first release was Beloved Mixed Red Blend, a non-vintage red, which was released in the summer of 2018.
The wines are available to purchase from the winery's website. There are plans for a tasting room in Lodi in the future.
On National Dog Day (August 26), the winery did a joint program with Hotel Milo in Santa Barbara, California.  Dogs were welcomed with treats and gifts, and owners with choices of the Rescue Dog wines. "This type of collaborative effort brings us great joy," comment Blair and Laura Lott, who have participated in dog rescue related events including the Sacramento SPCA Fall Gala, Friends of the Alameda (California) Animal Shelter, the Lodi PALS (People Assisting Lodi Shelter), Los Angeles Found Animals Foundation, The Rescue Dog Runway Show in Los Angeles and the English Bulldog Rescue Bully Ball in Atlanta. As Rescue Dog Wines have been presented at rescue dog charity events around the country, Blair and Laura have felt an enormous wave of enthusiasm and interest. "The feedback we receive is phenomenal and heart-warming.  We love meeting our customers and future customers and discussing our combined love of dogs and wine," Blair explains. "People are initially drawn in by our mission, but end up leaving impressed with the wines," he adds. Blair and Laura also relish their role as evangelists for the Lodi growing region.
Blair Lott was born and raised in Georgia. He worked with his father on their 20-acre farm and, in fact, several generations of his family have been farmers in the South. The family grew vegetables and raised livestock and he came to value the agricultural lifestyle. There were lots of dogs in his childhood, mostly boxers and Boston terriers. At 17, Blair formed an alternative rock band, the first expression of the drive to creativity which still propels him today. Blair spent the first years of his career working in the music world—writing and performing in Athens, Georgia, Nashville and later in Melbourne, Australia. He transitioned into a livelihood as a digital media consultant. During his three years in Australia he became immersed in the wine and food scene and intrigued with the idea of making wine his vocation. After moving back to Atlanta and marrying his wife Laura, they decided to move to northern California to be closer to wine country.
Laura Lott was born in Wiesbaden, Germany, and she grew up all across the U.S. as part of an Air Force family. In the summers she visited her family in Brittany, on the northwest coast of France. Her grandfather was a pastry chef in St. Malo and Laura has fond memories of spending time in the bakery. She would also visit cousins who were farmers; she remembers dinners being interrupted by having to run outside to take care of squealing pigs. She'd garden with her grandmother, where one of their specialties was making jam from the raspberries they grew.
As a young adult Laura adopted her first rescue dog, a boxer, Daisy, from an animal rescue operation in Atlanta. The experience of visiting the animal shelter made an enormous impression on Laura; she determined after that visit to make rescue dogs a cause in her life. In the first part of her career, she became an HR specialist for large corporations. She then left the corporate world and embarked on a journey of exploration, investigating her creative side.
Founded in 2009, Krewe du Bizou Wines is based in New Orleans and imports and distributes fine wines from around the world. In New Orleans, the term "krewe" is applied to a group of people who make up a Mardi Gras organization. "When combined, you get a collection of fine wines representative of those special little kisses (bizou) in life, which is exactly what you'll discover at Krewe du Bizou Wines," explains James Moises. The company is located on the Lafitte Greenway at 2500 Saint Louis Street in New Orleans. Following Rescue Dog Wines' lead, Bizou will be donating a portion of their sales to local New Orleans animal rescue groups.